Enam Belas; Aidil Adha Tanpa Keluarga Di Sisi
Tuesday, September 22, 2015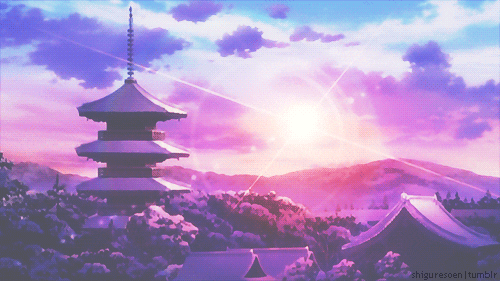 Seumur hidup aku, tak pernah lagi aku sambut raya without my family. But this year, for the first time in forever, aku sambut Raya Haji di negeri orang. Moreover, without any relatives here. Sad truth, I know. Even tengok kawan-kawan yang balik kampung malam ni pun aku rasa sebak semacam. Untunglah, mereka dekat. Tiket bas paling-paling atas RM50 bawah RM100. Tiket balik Sabah? Jangan harap lah bawa RM100. Tu lah aku malas mau fikir pasal Raya Haji sebab kalau aku fikir, aku akan sedih tak bertempat hahahaha. Adakah juga istilah begitu? Okay, abaikan.
Sebenarnya bukan aku sorang jak tak balik. Ada lagi orang lain yang tinggal di negeri-negeri semenanjung ni tak balik. Actually cuti 3 hari ja pun and tiket bas mahal bagi dorang. Yaa I know how it feels when tiket is so expensive. Especially aku ni yang kalau naik kapal memang perlu RM300+ juga sebab transit dari Terengganu-KL-KK. Nah kau mana aku ndak muntah-muntah lepas turun kapal? Ugh. Aku paling tak suka la naik kapal. Kalau dulu bukan main sakai lagi naik kapal sebab jarang kan naik transport atas awan jadi woo excited nya mak! Tapi bila sudah balik-balik ni macam, Ya Allah, kenapa lah Sabah ndak dekat macam negeri-negeri lain. Boleh juga aku naik bas hm.
Even thought lusa dan nak raya, kelas tetap jalan tau HAHAHAHAMBAR. Aku mengharap sangat kelas cancel tapi harapan tinggal harapan. Esok sudah lah kelas Malaysian Legal System, dengan madam dia yang strict macam WOW, aku pun pergi ke kelas dengan rela hati. Ndak la terpaksa, kalau terpaksa tu tak baik juga huhuu. Menuntut ilmu ni perlu ikhlas yee. Time cuti Raya Haji ni, Kelab Kebudayaan Anak-Anak Borneo ada buat program untuk anak-anak Sabah/Sarawak yang ndak balik so aku lagi excited hahahahaha. Hari tu time perjumpaan ada juga aku jumpa gang-gang Toh Puan tapi ndak bertegur sebab dorang semua sibuk. :( tak kan lah aku mau tetiba "HAI KAK! KAKAK KENAL AKU KA MASIH?" oh God, so not me! ada juga senior 96 tapi lelaki. Ndak berani bah aku mau tegur kalau lelaki hmmmm.
Okay lah sampai sini ja entry kali ni. Esok kelas pukul 11 so aku boleh lah wat lek wat peace sampai tengah malam wahahaha. Housemate-housemate aku semua no life sebab kebanyakan roommate diorang balik so, banyak merempat di bilik aku hahahahaha.
Bestnya Ayie balik Sabah. Aku pun mau juga...mau jumpa CFC :(